There is an episode I remember every Christmas season.
One summer, my husband and I visited an American friend
who lived in Flolence, Italy.
They gave us their son's room as a guest room.
In the afternoon, I was taking a rest in the room
when the son, a third grader, came in
with Italian girl who was his classmate and her sisters.
He had promised them to show them his things.
I stayed behind them and he took out a huge poster.
A blue skeleton playing an electric guitar.
The girls were looking at it with a great curiosity.
I asked him, "Oh, it's cool! Who gave it to you?"
"Santa Claus", he said. And at that moment,
the girls, about eleven, nine, five years old, gazed me.
(He said Santa. What will this Asian woman say?)
I felt as if they were asking me this question.
"Oh, it was Santa Claus! How nice!" I said.
Three girls' eyes went back to the poster.
The oldest girl might not believe in Santa anymore.
His classmate might half believe, half doubt.
The little one might believe in Santa.
And all of them wanted to know my response.
Only the boy didn't seem interested in my reaction.
He was just looking for other things to show his friends.
A Santa Claus,
who presented not an Education Ministry's recommendation,
but a blue skelton rock-guitarist poster.
I felt the boy's childhood was warmly protected by his parents.
Not parents, family members, or friends
but Santa gave me an exiting present.
It is an experience of joy and thankfulness,
A sense of a mysterious existence taking care of me.
For adults, it is a good opportunity to give a pure present
that has no egoistic name tag on it saying
"It's me who gave this present to you!"
There is a Santa Claus.
He will come even for adults,
if you believe in him.
You can be a Santa Claus,
an anonymous gift sender
throughout the year.
You can be a Santa Claus.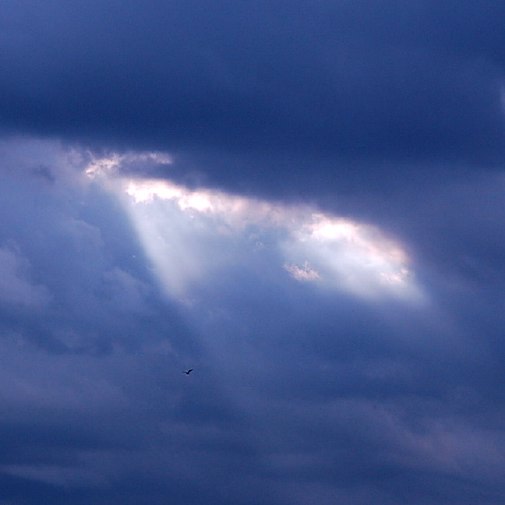 Merry Christmas!